VCRCians Welfare Foundation
Registration number :- 77/2019 ( By Govt of Jharkhand, Deptt of Registration )
Bank a/c no ( current account ) :- 37947139159
SBI CHIRAGORA , DHANBAD
Active members as on date :- 204
Accumulated Fund :- Approx 8 lacs
Per Head Contribution :- Rs 200 per month
Monthly Fund Inflows :- Approx 40,000 per month
PRIMARY OBJECTIVE:-
Foundation aims to help in severe medical urgency to its members & non-members as per the norms of the foundation. Foundation has its own medical module which is followed rigidly while extending help and thus establishes an uniform parameters for extending help in distress need. It has been serving our beloved VCRCians since inception.
How it Works :-
Foundation has a dedicated team apart from Governing Body from different locations, divisions & organisations who work together for smooth functioning of the foundation. Their combined emphasis works to ensure time bound collection of monthly subscription , trace the VCRCians' need if any & suggest the required help. Team Foundation fulfills all the required legal formalities in accordance with Govt guidelines. Active members includes VCRCians from ER, ECR, SER, WR, NFR, NR, RB and NON RAILWAY VCRCians from different organisations.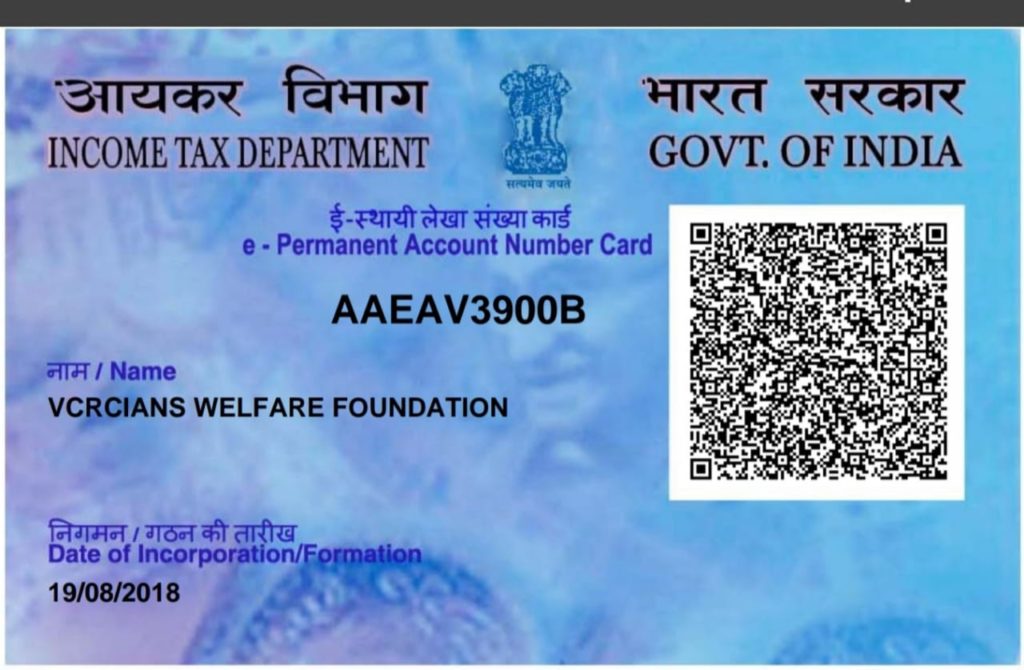 ADDRESS:-
2A, PRATHMESH APARTMENT, SURYA VIHAR COLONY, DHANBAD.
Email:- vcrcianswelfarefoundation@gmail.com
How to get membership :-
As per bylaws, any willing VCRCIAN can join the foundation.
Call / whatsapp 9031716417 ( R. RAUSHAN VCRCIAN 99-01 )
Email – vcrcianswelfarefoundation@gmail.com
Membership of a registered social - legal view :-
Rly service / central govt conduct rule allows to form / run or become a member of the society registered under Society Registration Act , 1860